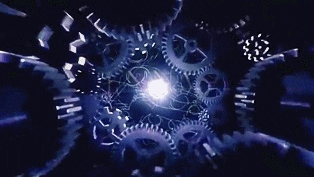 Science Fiction in the Otis Catalog!
From thrilling space operas to jarring dystopian books, these reads on our science fiction book list are sure to send you into another stratosphere. Publishers' descriptions included.
---
Unhonored / Tracy Hickman & Laura Hickman – Trapped by the demonic force posing as her friend, Merrick, Ellis organizes a high-risk séance to contact the living in hope of escaping, rescuing her cousin, and saving the nightmare-afflicted seaside town of Gamin, Maine.
The Wrong Stars / Tim Pratt –
---
 The demon crown: Sigma Force Series, Book 13 / James Rollins – Off the coast of Brazil, a team of scientists discovers a horror like no other, an island where all life has been eradicated, consumed and possessed by a species beyond imagination. Before they can report their discovery, a mysterious agency attacks the group, killing them all, save one, an entomologist, an expert on venomous creatures, Professor Ken Matsui from Cornell University. Strangest of all, this inexplicable threat traces back to a terrifying…
---
The Exiled King / Sarah Remy – Avani and Mal's journey comes to its gripping conclusion in this final installment of the Bone Magic series by Sarah Remy. Avani lives with Mal in her head, an unwilling witness to his increasing madness. Her nights are filled with dreams of darkness and despair, her days troubled by guilt and uncertainty. Her beloved Goddess draws distant as Mal's influence takes its toll. And as the bloodshed, brutality, and loss multiples, she and Mal will learn that determination is sometimes more potent than sorcery…and that the greatest sacrifices are often inescapable.
---
Robert Kirkman's The Walking Dead : search and destroy / Jay Bonansinga – For one brief moment, it seems Lilly and her plague-weary band of survivors might just engineer a better tomorrow. Banding together with other small town settlements, they begin a massive project to refurbish the railroad between Woodbury and Atlanta. The safer travel will begin a new post-apocalyptic era of trade, progress, and democracy. Little do they know, however, that trouble is brewing back home…
---
The fate of the Tearling : a novel / Erika Johansen –  The finale to the New York Times bestselling Tearling trilogy, in which Kelsea is imprisoned by the Red Queen and her guard must find a way to set her free.
---
Hero / R.A. Salvatore –  Hero is the follow-up to Maestro and Archmage , and final book in the Homecoming trilogy. Something akin to "peace" has come to the Underdark. The demon hordes have receded, and now the matron mothers argue over the fate of Drizzt Do'Urden.
---
Apes and Angels / Ben Bova – Humankind headed out to the stars not for conquest, nor exploration, nor even for curiosity. Humans went to the stars in a desperate crusade to save intelligent life wherever they found it. A wave of death is spreading through the Milky Way galaxy, an expanding sphere of lethal gamma radiation that erupted from the galaxy's core twenty-eight thousand years ago and now is approaching Earth's vicinity at the speed of light. Every world it touched was wiped clean of all life.
---
Phasma : Journey to Star Wars: the Last Jedi / Delilah Dawson – One of the most cunning and merciless officers of the First Order, Captain Phasma commands the favor of her superiors, the respect of her peers, and the terror of her enemies. But for all her renown, Phasma remains as virtually unknown as the impassive expression on her gleaming chrome helmet. Now, an adversary is bent on unearthing her mysterious origins– and exposing a secret she guards as zealously and ruthlessly as she serves her masters. Deep inside the Battlecruiser Absolution, a captured Resistance spy endures brutal interrogation at the hands of a crimson-armored stormtrooper– 

---
Norse mythology / Neil Gaiman – Neil Gaiman has long been inspired by ancient mythology in creating the fantastical realms of his fiction. Now he presents his fashioning of the primeval Norse myths into a novel, which begins with the genesis of the legendary nine worlds, delves into the exploits of the deities, dwarves, and giants, and culminates in Ragnarok, the twilight of the gods and the rebirth of a new time and people. Gaiman stays true to the myths while vividly recreating the characters.
---
Artemis/Weir, Andy – Jazz Bashara is a criminal. Well, sort of. Life on Artemis, the first and only city on the moon, is tough if you're not a rich tourist or an eccentric billionaire. So smuggling in the occasional harmless bit of contraband barely counts, right?
---
Iron gold: Red Rising Series, Book 4 / Pierce Brown – A decade ago, Darrow was the hero of the revolution he believed would break the chains of the Society, and abolish the color-coded caste system. But the Rising has shattered everything, and brought endless war. New foes emerge to threaten what has been earned, and throughout the worlds other destinies entwine with Darrow's to change his fate forever. A young Red girl flees tragedy in her refugee camp, and achieves for herself a new life she could…
---
Children of the fleet/Card, Orson Scott – From Orson Scott Card, a ward-winning and bestselling author of Ender's Game , his first solo Enderverse novel in years. Children of the Fleet is a new angle on Card's bestselling series, telling the story of the Fleet in space, parallel to the story on Earth told in the Ender's Shadow series.
---
The Pharaoh Key / Douglas Preston – Gideon Crew–brilliant scientist, master thief, intrepid adventurer–is shocked when his former employer, Eli Glinn, vanishes without a trace, and Glinn's high-tech lab Effective Engineering Solutions shuts down seemingly overnight. Fresh off a diagnosis that gives him only months to live, Crew is contacted by one of his former coworkers at EES, Manuel Garza, who has a bead on one final treasure hinted at in EES's final case, the long-awaited translation…
---
An unkindness of magicians / Kat Howard. – There is a dark secret that is hiding at the heart of New York City and diminishing the city's magicians' power in this fantasy thriller by acclaimed author Kat Howard. In New York City, magic controls everything. But the power of magic is fading. No one knows what is happening, except for Sydney–a new, rare magician with incredible power that has been unmatched in decades, and she may be the only person who is able to stop the darkness that is weakening the magic.
---
Obscura/ Joe Hart – In the near future, an aggressive and terrifying new form of dementia is affecting victims of all ages. The cause is unknown, and the symptoms are disturbing. Dr. Gillian Ryan is on the cutting edge of research and desperately determined to find a cure. She's already lost her husband to the disease, and now her young daughter is slowly succumbing as well. After losing her funding, she is given the unique opportunity to expand her research. She will…
---
More Resources for Deciding Your Next Sci-fi Read!