From classics to memoirs to thrillers, a literary masterpiece can be found that highlights every state.  The books below represent some of the best and most iconic reads from each of the fifty states, and are both fiction and nonfiction. Have a favorite that we didn't mention?  Let us know in the comments… we'd love to hear from you. And you can always dive a little deeper with this curated book lists for each of the fifty states.
Alabama

This Pulitzer Prize winner from Harper Lee is one of the great American novels. Fifty years after its publication, its ruminations on race, injustice, and morality remain as relevant as ever, and crusading attorney Atticus Finch is one of literature's finest characters.
---
 Alaska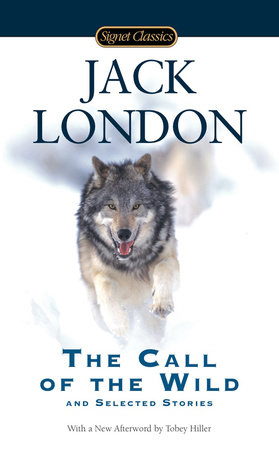 The Call of the Wild, originally serialized in the Saturday Evening Post, made Jack London a household name. This tale of adventure, survival and companionship in the wilds of Alaska is as gripping today as on its original publication in 1903.
---
Arizona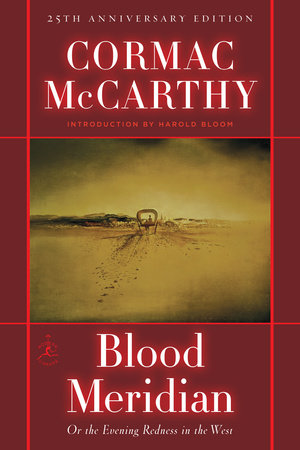 Blood Meridian – Or the Evening Redness in the West / Cormac McCarthy
Few writers have Cormac McCarthy's gift for haunting, terse, and elegiac prose. Blood Meridian is among McCarthy's finest work, and also his most brutal. It follows the story of a young man caught up with a gang of ruthless outlaws in along the U.S./Mexico border – it is a challenging and pitiless read. It is also modern mythmaking at its very best.
---
 Arkansas
Maya Angelou was one of the most inspiring voices of her generation. Her debut memoir became an instant classic and recounts a life that is, at turns, joyous and painful. Filled with Angelou's frank and powerful ruminations on sexuality, race, and love, I Know Why the Caged Bird Sings remains among the author's best.
---
 California
John Steinbeck is a towering figure in American literature, and with good reason. Steinbeck considered East of Eden his magnum opus. This sprawling examination of two families living in California's Salinas Valley is built around allusions to the Book of Genesis, as well as Steinbeck's extraordinary descriptions of the region that makes up the novel's setting.
---
 Colorado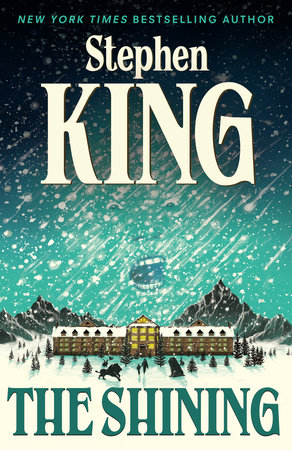 Stephen King's first bestseller is still one of the prolific author's greatest. The novel established King as a household name. It's chilling (literally) tale of a man slowly losing his mind while serving as an off-season caretaker at a remote resort hotel in the Colorado Rockies is haunting.
---
Connecticut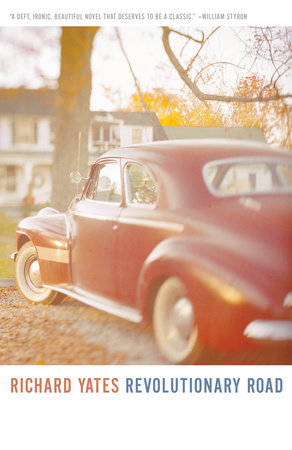 This searing deconstruction of the ideal of American suburbia in the 1950's is a devastating view into the disintegrating lives of a young couple struggling to conform to life in a Connecticut suburb. Yates writes with a startling clarity that exposes the inner machinations of a generation.
---
 Delaware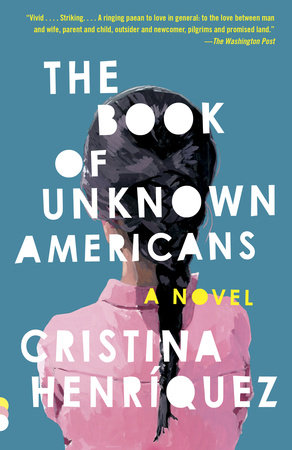 Told from multiple points of view, The Book of Unknown Americans chronicles the lives and interwoven stories of a group of recent immigrants – and first generation Americans – living in a neighborhood in Western Delaware. It is a book that feels particularly
---
 Florida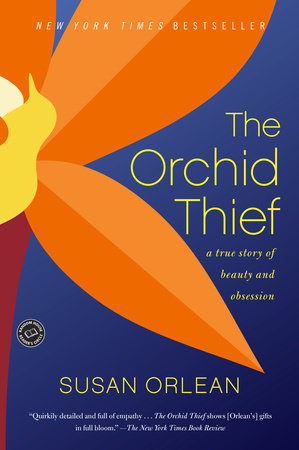 The Orchid Thief – A True Story of Beauty and Obsession / Susan Orlean
In this beguiling, strange, and wickedly funny book, Susan Orlean takes the reader deep inside the eccentric world of orchid enthusiasts. It's a bizarre and too-strange-for-fiction account of a truly fascinating subculture that is equal parts vivid and hilarious.
---
 Georgia
Alice Walker's Pulitzer winner is a powerful examination of race, misogyny, and class. The Color Purple recounts the harrowing life of Celie, who endures decades of abuse and rape first at the hands of her father, and then her husband, before ultimately building a life of her own with devastating power.
---
 Hawaii
Micro : a novel / Michael Crichton and Richard Preston.
Presents the story of a group of graduate students who accept work with a mysterious biotech company in Hawaii only to be abandoned in a treacherous wilderness when they discover their employer's dark agenda.
---
Idaho
With Housekeeping, Marilynne Robinson creates a poetic portrait of two orphaned girls coming of age in the fictional town of Fingerbone, Idaho. It was a finalist for the Pulitzer Prize in 1980, and is a haunting tale of familial strife and redemption.
---
 Illinois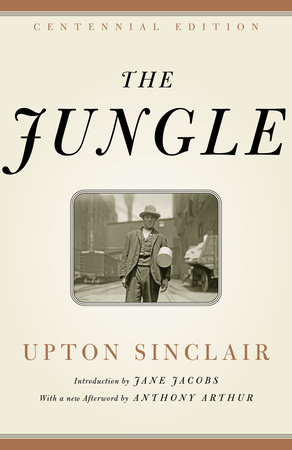 This quintessential work of muckraking fiction is built around Upton Sinclair's own investigations into the meatpacking industry in early 20th century Chicago. The novel follows a Lithuanian immigrant forced into backbreaking menial labor in the Chicago stockyards. Sinclair intended to turn America's attention to the plight of impoverished working class, but instead shed a harsh light on disturbingly unsanitary practices of the meatpacking industry.
---
 Indiana
In God we trust : all others pay cash / Jean Shepherd.
Bending the ear of Flick, his childhood-buddy-turned-bartender, Shepherd recalls passionately his genuine Red Ryder BB gun, confesses adolescent failure in the arms of Junie Jo Prewitt, and relives a story of man against fish that not even Hemingway could rival. From pop art to the World's Fair, Shepherd's subjects speak with a universal irony and are deeply and unabashedly grounded in American Midwestern life, together rendering a wonderfully nostalgic impression of a more innocent era when life was good, fun was clean, and station wagons roamed the earth.
---
Iowa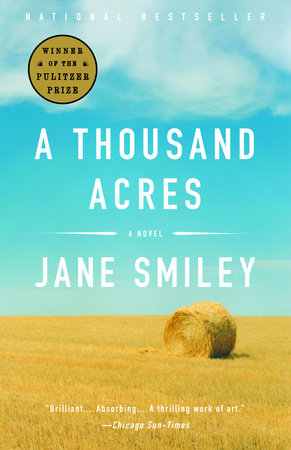 This tale of an Iowa farmer seeking to divide his one thousand acre plot of land between his three daughters reads like a Shakespearean tragedy. The objections of the youngest daughter open the flood gates on startling series of suppressed emotions and long-held family secrets.
---
 Kansas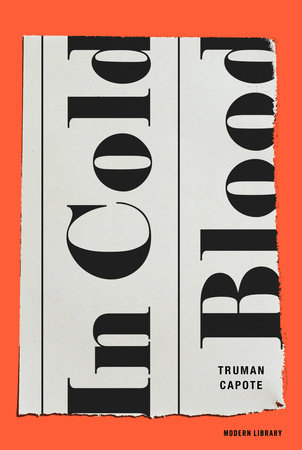 Truman Capote's classic more or less created the true crime genre. His account of the murders of the Clutter family in Holcomb, Kansas in 1959 is a meticulously researched, atmospheric masterpiece and represents Capote at the zenith of his narrative skill.
---
 Kentucky
Triple crown / Felix Francis.
Jefferson Hinkley is on a special mission to the United States to investigate a conspiracy involving the biggest horse races in the country. Jeff Hinkley, investigator for the British Horseracing Authority, has been seconded to the US Federal Anti-Corruption in Sports Agency (FACSA) where he has been asked to find a mole in their organization–an informant who is passing on confidential information to those under suspicion in American racing. At the Kentucky Derby, Jeff joins the FACSA team in a raid on a horse trainer's barn at Churchill Downs, but the bust is a disaster, and someone ends up dead.
---
 Louisiana
A Confederacy of Dunces is an absurd, picaresque novel centering on an eccentric, delusional, and slovenly man stumbling through a series of increasingly bizarre misadventures in a brilliantly drawn New Orleans. It also earned James Kennedy Toole a posthumous Pulitizer Prize.
---
 Maine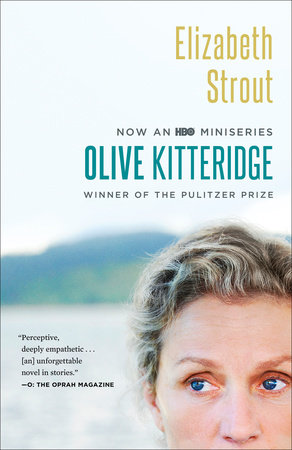 Another Pulitzer Prize winner, Olive Kitteridge is told through a series of interwoven narratives all taking place in Crosby, Maine. It centers around the cynical and abrasive titular character. Tinged with joy, pain, and ruthless honesty, Olive Kitteridge is Elizabeth Strout's best work.
---
 Maryland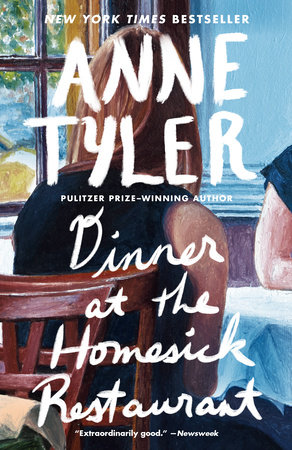 This Baltimore based novel centers on three siblings grappling with the impending death of their perfectionist mother. It's an emotionally wrought examination of recollection
---
 Massachusetts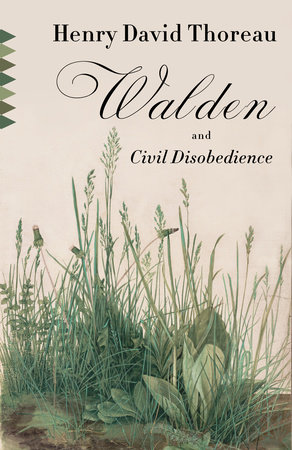 Walden / Henry David Thoreau
Walden is an undisputed classic in American literature. Working in a small cottage in 1845 on Walden Pond in Concord Massachusetts, Henry David Thoreau laid down a
---
Middlesex / Jeffrey Eugenides
---
 Minnesota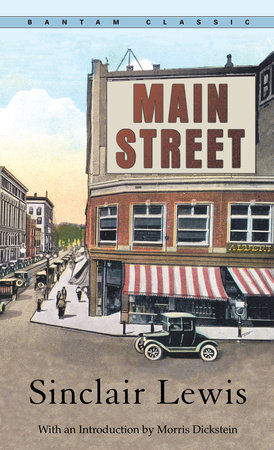 Main Street tells the story of Carol Milford, who moves to the small community of Gopher Prairie, Minnesota after college. Her efforts to bring culture and reform to the town are met with disdain and bigotry. Published in 1920, Lewis's novel shattered the literary myth of happy small-town life with satirical precision.
---
 Mississippi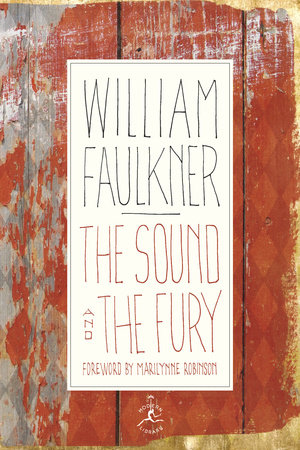 In The Sound and the Fury, William Faulkner chronicles the decline of the American South through the lens of the Compson family. The Compsons were once Southern aristocracy, but fell to financial ruin throughout the 1920's. It is arguably Faulkner's finest novel.
---
 Missouri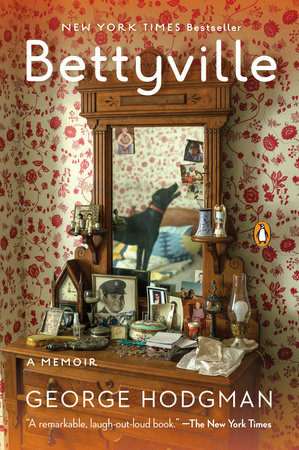 This remarkable memoir from George Hodgman reads like the most absurd fiction. Hodgman leaves his life in Manhattan for his hometown of Paris, Missouri to care for the ailing mother who has never fully accepted his sexuality. It is disarmingly honest, moving, and laugh-out-loud funny
---
 Montana
This semi-autobiographical collection of short stories explores Norman Maclean's childhood in Montana. It is a coming-of-age tale set against the beautiful landscape of Montana, and centers on a father's reverence for fly-fishing.
---
 Nebraska
Rainbow Rowell's debut novel was an instant classic tale of star-crossed misfit teens. Set over the course of a school year in 1986, Eleanor & Park is a knowing look at the power and pitfalls of first love in all its painful glory.
---
 Nevada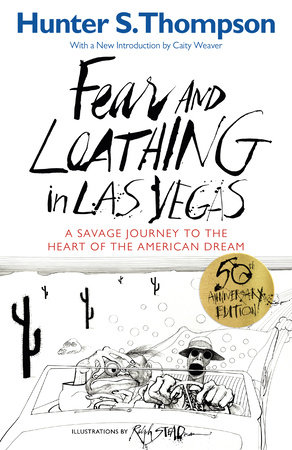 There really is nothing quite like Hunter S. Thompson's drug soaked, surreal, and chaotic chronicle of a long-weekend roadtrip to Vegas. It's incredibly bizarre and incredibly fun. Thompson's inimitable prose is just icing on the cake.
---
 New Hampshire
The Hotel New Hampshire is, in many ways, quintessential John Irving – quirky, evocative, and thought-provoking. It centers on the Berry family and the various ordeals they stumble into while opening a series of hotels.
---
 New Jersey 
Diaz's stunning debut novel became an instant literary classic. Another Pulitzer Prize winner, the novel pulls together pop culture references, a coming-of-age tale, and bits of magical realism to tell the story of Oscar – a chubby Dominican adolescent who may be victim of a curse that has plagued his family for generations.
---
New Mexico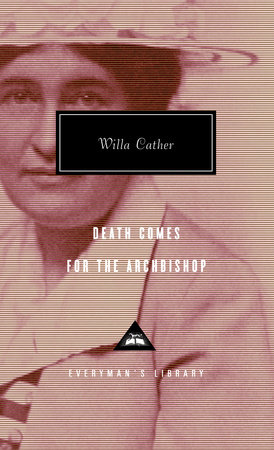 Willa Cather's novel unfolds with a kind of mythic intensity. The narrative centers on Father Jean Marie Latour, a devout priest sent to serve as the Apostolic Vicar to New Mexico in 1851.  The novel unfolds over the course of forty years, and charts Latour's life against the unforgiving landscape and his own loneliness.
---
 New York
The intertwining fates of characters rich and poor, black and white, native born and immigrant, brings to life the momentous events that shaped New York City and America: the Revolutionary War, the emergence of the city as a great trading and financial center, the excesses of the Gilded Age, the explosion of immigration in the late nineteenth and early twentieth centuries, the trials of World War II, the near-demise of New York in the 1970s and its roaring rebirth in the '90s, and the attacks on the World Trade Center.
---
 North Carolina
Charles Frazier's debut novel is a stirring historical epic. The narrative centers on W.P. Inman, a wounded Confederate deserter who makes the arduous journey back to his home in Cold Mountain, North Carolina, and to the love of his life.
---
 North Dakota
This coming-of-age tale centers on a thirteen year old Native American boy seeking revenge after the brutal rape of his mother.  The story is set on an unnamed fictional Ojibwe Indian reservation in North Dakota and is a haunting examination of the effects of oppression, isolation, and violence on a community.
---
Ohio
---
 Oklahoma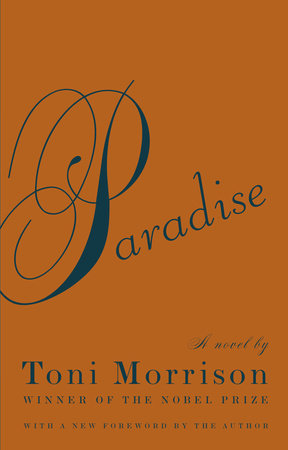 In her inimitable style, Toni Morrison chronicles the tensions and tragedies of a rural, all-black town in Oklahoma. The novel opens with a scene of shocking violence and then unfolds with the sort of grandeur and portent that makes Morrison's writing so compelling.
---
 Oregon
One Flew Over the Cuckoo's Nest is an American classic. Randall Patrick McMurphy is one of modern literature's most boisterous and enduring characters. It is a ribald and insightful commentary, a parable of good and evil unfolding in the confines of a
---
 Pennsylvania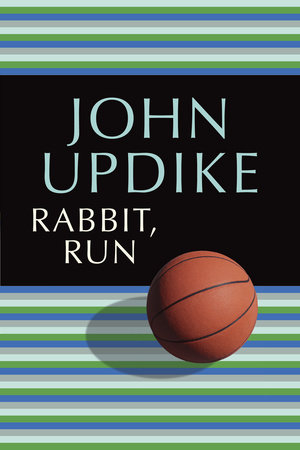 John Updike's Rabbit Angstrom cycle is among the author's most celebrated works. Rabbit, Run, the first in the series, follows Harry "Rabbit" Angstrom, a one-time high school basketball star crushed under the weight of his middle class life, flailing for some deeper purpose.
---
Rhode Island
Told with Picoult's trademark flair for emotional turmoil, My Sister's Keeper is a coming-of-age saga centering on a thirteen year old girl who sues her parents for medical emancipation after her parents attempt to force her to donate a kidney to her dying sister. It is an emotionally complex and thought-provoking read.
---
 South Carolina
The publication of Dorothy Alison's Bastard out of Carolina drew comparisons to Harper Lee and launched Alison into the literary spotlight. This now-classic of rural southern literature centers on Ruth Anne Boatwright, known as Bone, who finds herself on a collision course with her increasingly violent and abusive stepfather.
---
South Dakota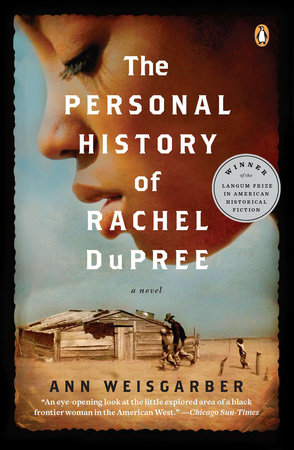 Ann Weisgarber's debut novel offers an insightful and harrowing view into the harsh life of homesteaders at the turn of the century. The novel follows Rachel and Isaac, an African-American couple, struggling to make a life for themselves after claiming a parcel of land in the South Dakota Badlands.
---
 Tennessee
Before we were yours : a novel / Lisa Wingate.
Two families, generations apart, are forever changed by a heartbreaking injustice in this poignant novel, inspired by a true story, for readers of Orphan Train and The Nightingale. Memphis, 1939. Twelve-year-old Rill Foss and her four younger siblings live a magical life aboard their family's Mississippi River shantyboat. But when their father must rush their mother to the hospital one stormy night, Rill is left in charge–until strangers arrive in force. Wrenched from all that is familiar and thrown into a Tennessee Children's Home Society orphanage, the Foss children are assured that they will soon be returned to their parents–but they quickly realize the dark truth.
---
 Texas
Lonesome Dove is a true Western epic and cemented McMurtry's literary legacy. The first published novel in the Lonesome Dove series earned a Pulitzer and focuses largely on a group of retired Texas Rangers driving a herd of cattle from Texas to Montana.
---
 Utah

Aron Ralston's searing account of his six days trapped in one of the most remote spots in America, and how one inspired act of bravery brought him home. Before he could get out of the way, the falling stone pinned his right hand and wrist against the canyon wall. And so began six days of hell for Aron Ralston. With scant water and little food, no jacket for the painfully cold nights, and the terrible knowledge that he'd told no one where he was headed, he found himself facing a lingering death — trapped by an 800-pound boulder 100 feet down in the bottom of a canyon. Aron then committed the most extreme act imaginable to save himself. Between a Rock and a Hard Place
---
 Vermont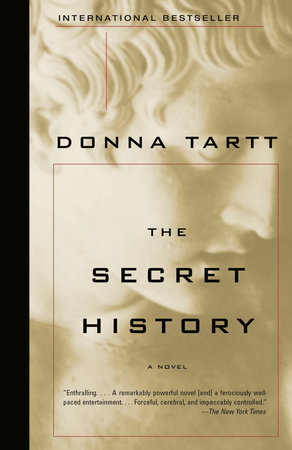 Donna Tartt's debut novel focuses on a group of classics students at fictional Hampden College in Vermont. Under the sway of a charismatic professor, the students begin to push the boundaries of morality – until tragedy strikes and their lives change forever.
---
 Virginia
Set in Virginia during the Antebellum era, The Known World is a potent examination of race and legacy. It tells the story of a young slave who becomes a slave owner, but dies young, leaving his wife to come to terms with the aftermath. The novel won the Pulitzer Prize for fiction.
---
 Washington
Budding cartoonist Junior leaves his troubled school on the Spokane Indian Reservation to attend an all-white farm town school where the only other Indian is the school mascot.
---
 West Virginia
This beloved memoir from Jeannette Walls recounts her tumultuous childhood – a large part of which was spent in Welch, WV. Born to an alcoholic, hopelessly optimistic father and an erratic mother, Walls childhood was one of disappointment, tragedy, and joy in near equal measure.
---
 Wisconsin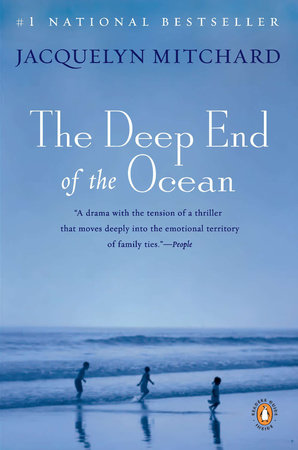 Mitchard's debut novel imagines an ordinary family ripped apart when their youngest son is kidnapped, only to mysteriously return nine years later. The novel charts the mother's struggles against her own grief and the lengths she goes to hold her tattered family together
---
 Wyoming
This collection of short stories is best known for Prouix's Brokeback Mountain, but each of the tales – all set against a desolate Wyoming backdrop – are as well drawn and emotionally resonant.
You might also like…